Public transport tickets & zones
The Oslo public transport network is excellent, but can be very expensive.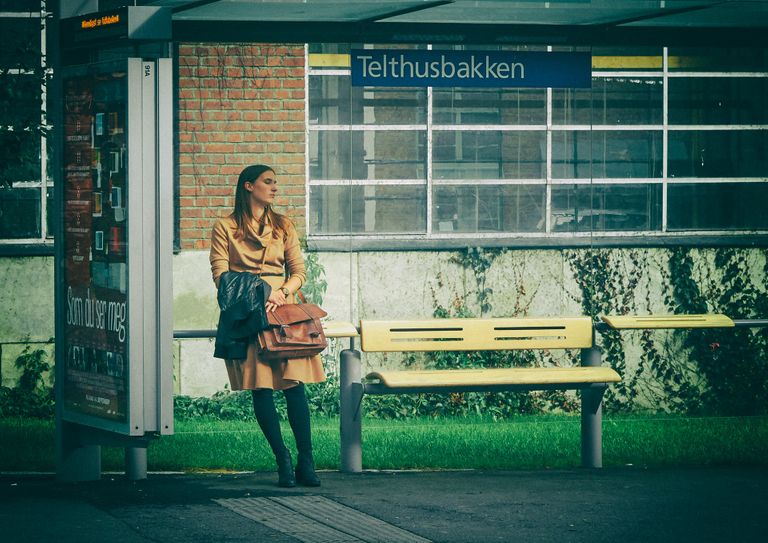 The Oslo public transport network is excellent, but can be very expensive. As Oslo is a beautiful city to walk, I don't recommend buying a transport pass without considering a few of the factors below. This guide covers public transport within Oslo, but you can also read about travelling to and from Oslo Airport (OSL).
Should I buy a transport pass in Oslo? #
Taking public transport in Oslo can quickly eat up a lot of your budget, so before splashing out on a transport pass it's a good idea to have a think about how you'll be spending your days before you arrive. Remember that if you have decided to spring for the Oslo Pass, you have unlimited access to public transport in zone 1 & 2 during the validity of the pass.
Walking Oslo is easy. When it's not cold and icy that is. It's a great way to save money and to get a feel for the city. If walking for up to 20-30 minutes along pretty streets sounds like a nice idea to you then you don't need a transport pass. Most sights are even closer than that.
If you plan on taking just a few trips spread out over your stay, say a bus to and from your accommodation, the metro up to Holmenkollen, or a boat trip to an island in the Oslo fjord, you can just buy single tickets.
If you want to island hop, think walking is the worst, or it's simply wet and gross outside, you might want to invest in a 24-hour or 7-day pass.
If you think you'll be taking public transport, I recommend downloading a couple of apps. The RuterReise app (iOS, Android) is handy for planning your journeys (unfortunately it doesn't tell you if your journey will take you into another zone). If you will have mobile data available and a European Visa card or Mastercard, you can buy your tickets through the RuterBillett app (iOS, Android).
Services #
Oslo offers metro (T-bane), tram, bus, ferry, and train services. Most of Oslo's public transport is managed through a company called Ruter. Trains are coordinated by NSB. While the companies are different, the ticket systems are integrated. That means you can buy a ticket for the local train to the airport through Ruter, and you can buy metro tickets through NSB.
On the street there are often signs at bus and tram stops indicating the next departure. On board, stops are announced and displayed on a screen. On buses and trains, upcoming stops are also shown so you can see how many stops it is until you need to hop off. On trams and buses there are buttons to request the next stop.
Regardless of the distance you intend to travel, buy a ticket. Tickets are not checked by drivers (except on the green buses for longer trips outside the city centre), but you are always expected to have a valid ticket. Ticket inspections are conducted randomly by uniformed and plain-clothes officers. If you do not have valid ticket you will be fined up to 1,150 NOK, reduced to 950 NOK if you pay on the spot. Not only is it expensive, it's very embarrassing.
Tickets can be bought from the following locations:
The RuterBilllett app (iOS, Android). Note that you will need mobile data if there is a ticket inspection.
Ticket machines at metro stations, train stations and large bus and tram interchanges. Pay by card.
Ruter service points, including the main customer service centre at Jernbanetorget (look for the # sign). Note: The main service centre is currently closed for renovations.
The bus terminal and train stations.
Kiosks like Narvesen, 7-Eleven and Deli de Luca.
On board buses and ferries (cash-only) with a

20 NOK

surcharge. On board trains there is a

40 NOK

surcharge.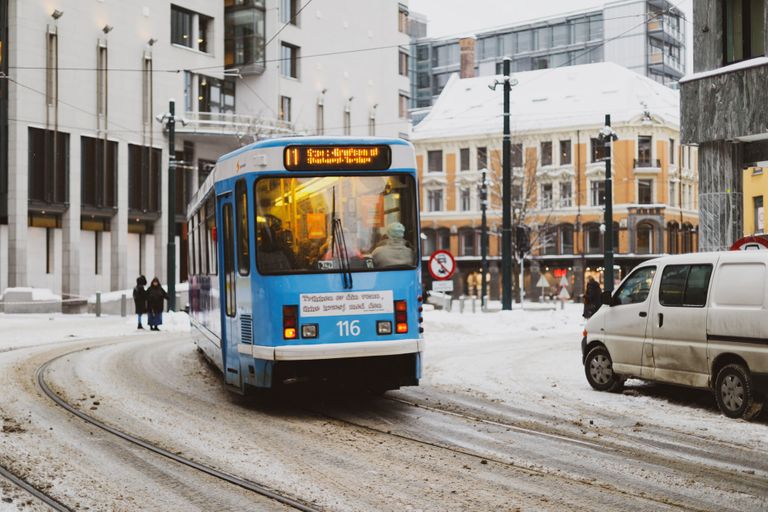 Prices #
The prices listed here are valid for travel within zone 1. It is unlikely that you will need anything beyond that as zone 1 encompasses the entire metro network, the islands in the Oslo fjord, and many useful tram and bus lines.
Discounts:
Children under 4 years old travel for free
Child rates apply for children between 4 and 15
Youth rates apply for those from 16 to 19
Senior rates apply for everyone over 67
Do not buy your ticket on board as there is a steep surcharge. Buy your ticket from the Ruter app, ticket machines, or authorised outlets.
Single ticket: 35 NOK (adult/youth), 18 NOK (child/senior)
It's one of the priciest singles in the world. It's valid for 60 minutes upon activation and includes transfers.
24-hour ticket: 105 NOK (adult/youth), 53 NOK (child/senior)
Buy this ticket if you plan on taking 3 or more individual trips. It is valid for 24 hours upon activation and provides unlimited travel within the specified zone(s).
7-day ticket: 249 NOK (adult), 125 NOK (child/youth/senior),
Buy this ticket if you plan on taking more than 1 trip per day over a whole week. It is valid for 7 days upon activation and provides unlimited travel within the specified zone(s).
Supplementary ticket: 22 NOK (adult/youth), 11 NOK (child/senior)
This price applies for each extra zone. If you have a 24-hour or 7-day ticket and want to take a trip into another zone, you can buy a supplementary ticket. The ticket will be valid for 60 minutes upon activation, so if you're making a return trip you will need to buy one on the way back as well. Supplementary tickets can be bought onboard buses and boats with no surcharge. For a simple return trip to another zone, it is cheaper to buy two supplementary tickets than a two-zone 24-hour ticket.
Routes #
Below are the various public transport route maps for Oslo:
The Ruter website can help you plan your journeys, has prices for multi-zone tickets, and more information about the zone system.